The goal of our project is to create research and pedagogy groups that explore the dynamic relationship between the movement of people, objects, and ideas. This way of looking at movement is distinct from frameworks that just look at the movement of people (typically international migration), and the effect and response of this movement. We hope that as we form our groups, the faculty/staff that are focussed on pedagogy will also consider creating connected courses.
In this post, we identify three GLCA courses that have already explored this boundary and two upcoming courses for the following semester.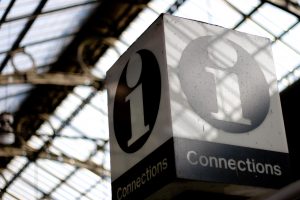 Fall 2017 
Roma, Gypsies, Travelers, Ian MacMillen, Russian and East European Studies, Oberlin College
Bulgarian Government and Politics, Emilia Zankina, Political Science, Amerian University in Bulgaria
Kenyon College's Community Engaged Learning in a Rural Setting exploring the subject of Latino's in Rural America.
Migration and Citizenship and Migration and the New Europe,collaboration between ProfessorsTaku Suzuki and Brian Miller
Fall 2018
Migration and Citizenship, Taku Suzuki, International Studies, Denison University
Refugees in the 21st Century, Chryssa Zachou, Sociology, Amerian College of Greece
Worlds of Islam, Marcus Pyka, History, Franklin University Switzerland
History of Islam, Ibra Sene, History and Global & International Studies, The College of Wooster
More information on our pedagogy modules and examples of syllabi that we have created can be found here.
For anyone considering connected courses that are at GLCA/GLAA institutions, please see these helpful resources curated by the GLCA.