Join us for the upcoming performance:
Migration and Dance: An Interdisciplinary Kinetic Learning Experience September 14, 2019 in Wooster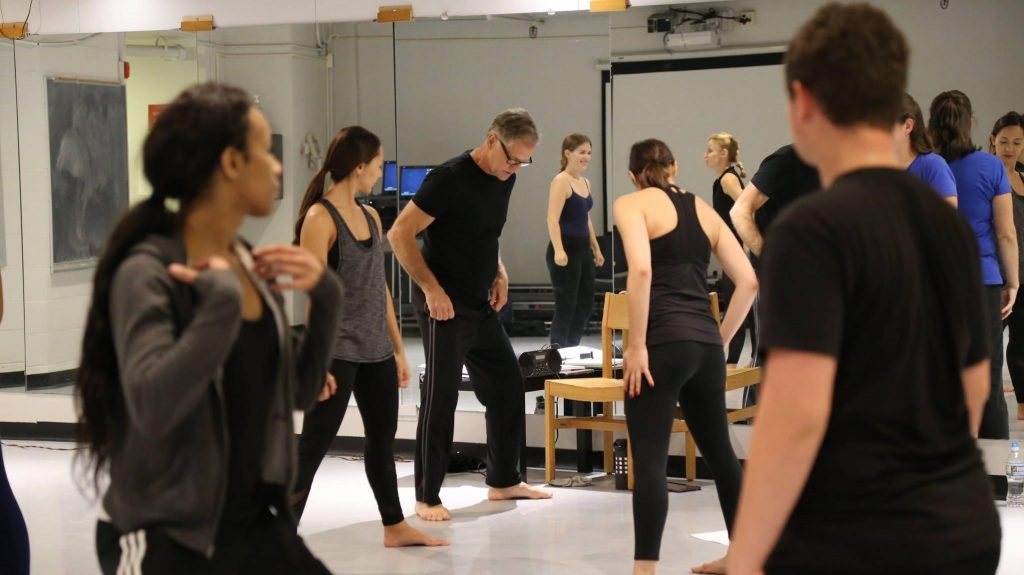 The discourse surrounding migration in the United States and around the world have reached toxic levels. However, scientists have shown us that we all share a common human ancestor. Humanists have also used art to help us imagine a world less divided. A group of faculty from a variety of disciplines wondered how these ideas could bring Wooster together as a community. They came upon the work of renowned choreographer, Peter Pucci. Pucci has choreographed and staged "Migration": a performance inspired by the book and film Journey of Man, written by Spencer Wells and performed first in Baltimore with groups from various high schools and colleges.
Professors Herrman, Manz, Moledina, Sirot, and Tritt are collaborating to bring Peter Pucci to work with our students for a week from September 6th to 14th 2019 to put together Migrations. The goals of the project are to shed light on the topic of Migration from a range of different disciplinary perspectives and to promote communication and exchange between students and faculty from these disciplines. It will connect scientific and sociocultural aspects of migration through a choreographed dance performance, bringing humanities, natural sciences, and social sciences into a creative conversation through the arts. Pucci will work with more than fifty performers brought together from different classes, first-year seminars, student/staff/faculty volunteers to put together this kinetic movement experience. Also participating in this collaboration are faculty and staff.
The performance will be held in McGaw Chapel on Saturday, September 14th at 11 a.m. The President's Office has generously supported the endeavor using funds from the Andrew W. Mellon Foundation Grant. The event cultivates Wooster's graduate qualities of Integrative and Collaborative Inquiry, with Global Engagement and Social Responsibility. Here is a Wooster Voice article on the topic.
Past Events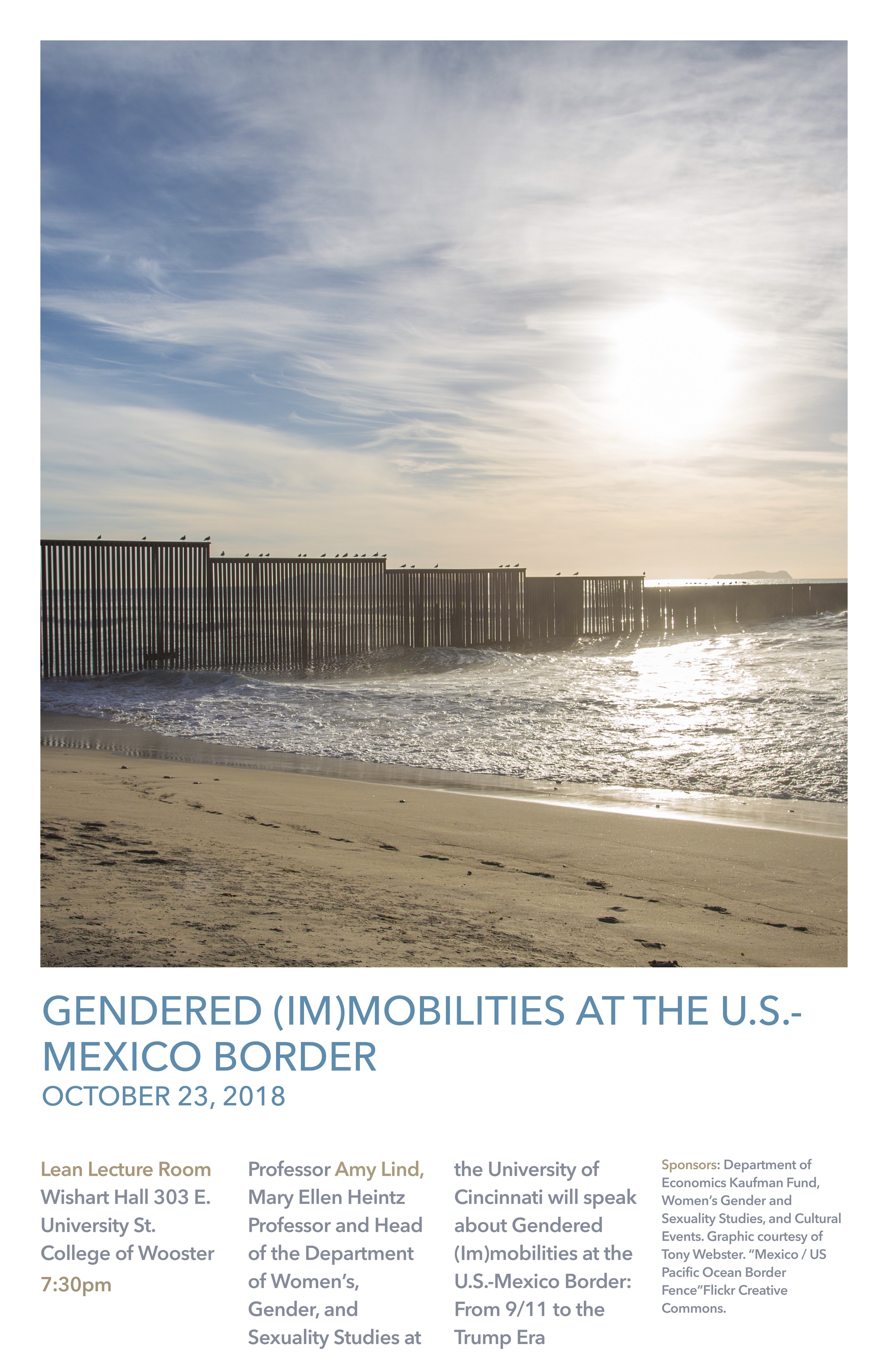 The event was live-streamed. For a video archive of our events follow our YouTube stream.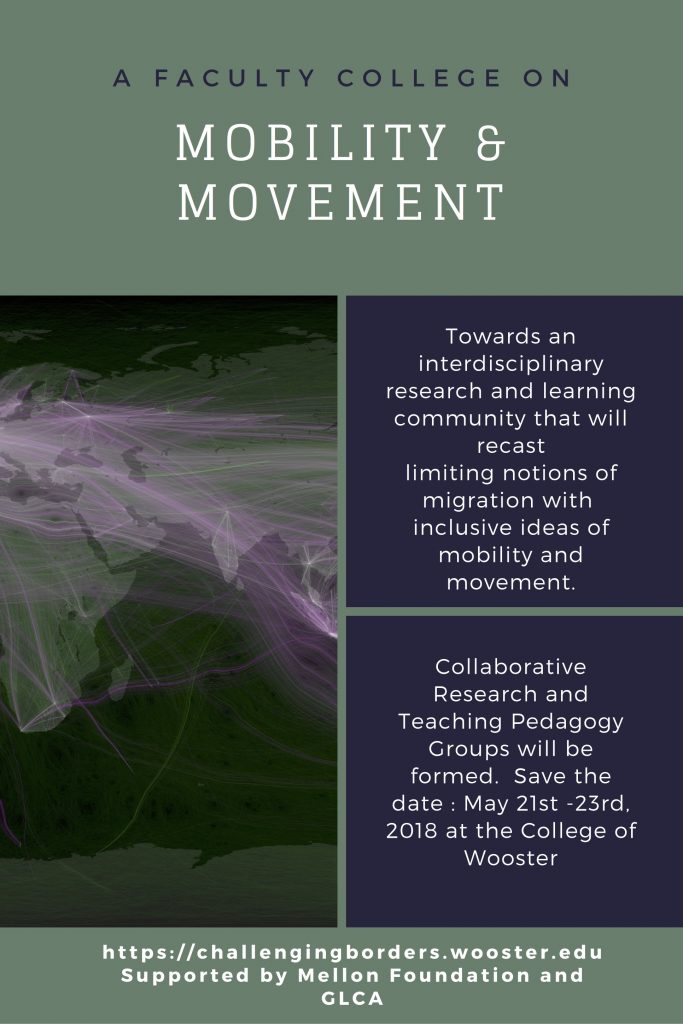 Wooster and Denison collaborated on a series of events and connected courses from Fall 2016-Summer 2017. These events were supported by a Grand Challenge Grant from the Great Lakes Colleges Association (GLCA).
Spring 2017
Sonia Kennebeck's National Bird Screening and Q&A (Feb 21st, 7:30pm in Gault Recital Hall)
Alia Malek (March 1, 6pm @Denison) The home that was our country: A memoir of Syria
A group of students, staff and faculty travelled to Denison University to hear Ms. Malek speak about her new work.
GIS@Cleveland Museum of Art: Frode Haltli & Emilia Amper The border woods (Mar 29)
A group of students, staff and faculty travelled to Cleveland Museum of Art to view this performance.
GIS@Cleveland Museum of Art: Zakir Hussain & Rahul Sharma (Apr 12)
A group of students, staff and faculty travelled to Cleveland Museum of Art to view this performance.
GLCA Global and International Studies Undergraduate Research Conference (Apr 22)
Students from the College of Wooster hosted Denison, Kenyon, Albion and other GLCA colleges for a day of presentations of senior thesis projects in International Studies. The conference featured a faculty panel on Migrations.
Fall 2016
Sayed Kashua (Oct 31) Transgressing boundaries: Culture as a vehicle to affect socio-political change 7:30pm in Wilson Governance Room. Please see our post on the event here.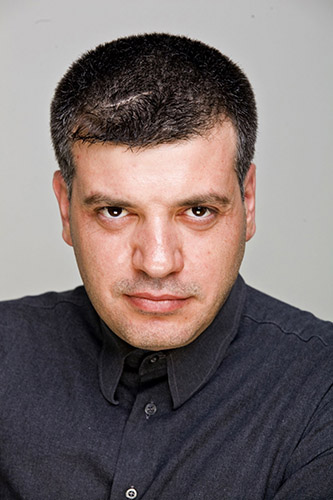 Le passé (Oct 27) & La cour de Babel (Nov 17) Screenings with the French and Francophone Studies Film Festival